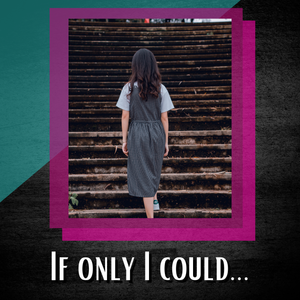 "In order to kick ass, you must first pick up your foot." ~ Jen Sincero 
Ah, Jen Sincero. How do we love thee? Let us count the ways. 
If you've ever talked to us, we've told you about her #1 New York Times bestselling book, You Are a Badass. 
Basically, it's like The Secret. Except it works. 
What's the difference? Well, instead of sitting around thinking about what you're going to do, you actually go out and do something about it. 
And over here, we're BIG fans of doing. 
How often do you think about the thing of your dreams, but instead of moving forward, you hear yourself saying phrases like, "If only I could...." 
Here's a true story. 
Maddie, a coding specialist in a well-known midwestern hospital, had always dreamt of singing with a combo. She was very happy with her chosen profession, but like so many of us, the responsibilities of her position kept her focus off of her secret dream- singing with a band. 
Then, one night, she found herself at a work party making endless small talk with some co-workers. About halfway through the evening, she noticed the new guy sitting alone in a corner. It was the perfect opportunity to introduce herself and welcome him to the staff. 
After a few minutes of compulsory chit-chat, the conversation fell into an awkward silence. 
To keep the conversation flowing, he asked her, "So, what would you have done if you hadn't chosen this job?" Without skipping a beat, she launched into her dream, painting a vivid picture of sitting on a barstool in a smoky nightclub and belting out a sultry torch song. 
His eyes lit up. "You're not going to believe this, but my cousin is a phenomenal jazz pianist and plays with a small combo downtown! You should go see them play and ask if he needs a singer." 
"That's amazing," she said, "You're right, I should do that." 
In her head she was thinking, "Yeah, buddy, never gonna happen." She thanked him for the information and wished him a good evening. 
For the next week, she couldn't stop thinking about it. 
Cut to Maddie sitting in the club enjoying the band's first set. It turns out, the pianist WAS amazing. So, with butterflies in her stomach, she lifted her glass and thought, "It's now or never!" 
As they finished the final song, she threw back the last of her wine and sidled up to the piano. 
Not to be anti-climactic, but now she's living her dream as a weekend diva of the smoky stage. 
By talking openly about her dream job- to a random person at a party- Maddie launched a series of actions that propelled her to do what she'd only dreamt about for years. 
Be the Maddie. 
Nothing in life comes with a guarantee. But, we'll bet our vocal cords that sitting on the couch wishing and hoping won't get you where you want to go. 
Thoughts create Actions. Actions create Habits. Habits create our reality. 
So whether you dream of writing an award-winning show, recording a multi-platinum record, or landing a leading role in a Coen brothers film, pick up your foot and take the first step.